Fix and Flip
In the past 10 years the popularity of fixing houses and selling them for profit has become extremely popular, largely due to reality TV shows that shows some guy or girl making tens of thousands of dollars in half an hour. Many people have made money, but we have seen many lose money. It is very common in Winnipeg for first time investor who watches a tv program or attend a seminar, get excited buy a house and then lose thousands.
As part of creating your plan for financial freedom, the Judy Lindsay Team will show you how to.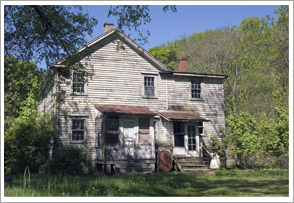 Make money every time on a fix and flip.
Learn how to retire in 15 years or less with more money than you thought possible.
How anyone can buy investment properties regardless of having money or credit.
Learn whether to buy and hold or buy and flip.
How to analyze any investment property in less than 60 seconds.
Get started today and create your plan to financial freedom by registering now to attend a free seminar, or for one on one coaching.
Click below to contact us for next available seminar
Please note seating is not guaranteed. You will receive an e-mail from Judy Lindsay Team Realty, following registration notifying you of the time and location of the next available seminar to which you must RSVP in order to confirm your place. Confirmations will be on a first come - first serve basis.