Judy Lindsay 3 for 1 Program
Participate in the Judy Lindsay 3 for 1 Program
As part of plan for financial freedom, the Judy Lindsay Team will show you how to use and expand your home equity and turn 1 property into 3! Plus...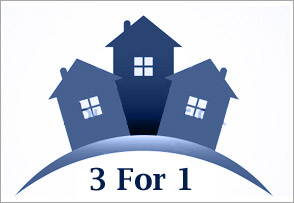 Learn how to retire in 15 years or less with more money than you thought possible.
How anyone can buy investment properties regardless of having money or credit.
Learn whether to buy and hold or buy and flip
How to analyze any investment property in less than 60 seconds.
Little known technique in having the most profitable tenants.
Get started today and create your plan to financial freedom by registering now to attend a free seminar, or for one on one coaching.
Click below to contact us for next available seminar
Please note seating is not guaranteed. You will receive an e-mail from Judy Lindsay Team Realty, following registration notifying you of the time and location of the next available seminar to which you must RSVP in order to confirm your place. Confirmations will be on a first come - first serve basis.