About Us
The Judy Lindsay Team is regarded as one of the most successful real estate teams in the world by providing absolutely the most innovative and effective techniques of making clients successful investing in Winnipeg Real Estate. Clients experience unparalleled personalized service through a unique team of specialists.
Founded on the principle of genuine, caring, personal service, we will consistently exceed all customer expectations, providing a memorable experience and exceptional value. Every team member will be empowered to provide immediate corrective action should customer problems occur. We are responsible for creating exceptional, profitable results with the investments entrusted to us by efficiently satisfying customers.
Who is Allan?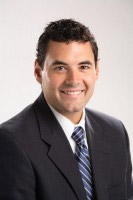 Allan Asplin is president of Judy Lindsay Team Realty and was a self-made millionaire by the time he was 30 by using real estate investing techniques taught at Judy Lindsay Team Seminars and one on one coaching.
Get started today and create your plan to financial freedom by registering now to attend a free seminar, or for one on one coaching.
Click below to contact us for next available seminar
Please note seating is not guaranteed. You will receive an e-mail from Judy Lindsay Team Realty, following registration notifying you of the time and location of the next available seminar to which you must RSVP in order to confirm your place. Confirmations will be on a first come - first serve basis.