Investment Seminars
Let us show you how to create amazing wealth in Real Estate.
Over the years we have spoken to thousands of people who talk about investing in Real Estate, but never do. Instead, they give their money to a stock broker, mutual fund salesman, insurance company, or banker and they either lose money or gain such little interest that it doesn't even keep up with inflation. Sound Familiar?
Our program is very straightforward, easy to understand, and it guarantees results. In a few short hours, we will give you the absolute confidence, knowledge, and expertise to go out and purchase only the best and most profitable properties in Winnipeg.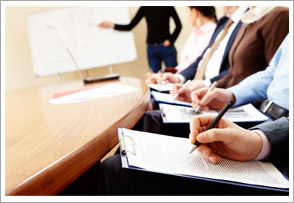 Learn how to retire in 15 years or less with more money than you thought possible.
How to buy 3 houses for the price of one.
How anyone can buy investment properties regardless of having money or credit.
Learn whether to buy and hold or buy and flip
How to analyze any investment property in less than 60 seconds.
Little known technique in having the most profitable tenants.
Get started today and create your plan to financial freedom by registering now to attend a free seminar, or for one on one coaching.
Click below to contact us for next available seminar
Please note seating is not guaranteed. You will receive an e-mail from Judy Lindsay Team Realty, following registration notifying you of the time and location of the next available seminar to which you must RSVP in order to confirm your place. Confirmations will be on a first come - first serve basis.